My husband and I sold our home earlier this month. It was the third home we've sold and this home selling experience was probably the best in terms of the service we got from our Realtor, David Chan.

If you are in the Vancouver area, I strongly recommend David. Our home had about 50 potential buyers come through and look at it. David also completely respected our wishes and I always felt that he had our best interests in mind. And, we saved on commission.

A little on our first home selling experience; the Realtor put a tremendous amount of pressure on us to accept an offer that simply wasn't acceptable to us. With fees it would have left us with slightly negative appreciation over the two years we'd owned the home. We stood our ground and got 5% more, but there was nothing about this experience to suggest our Realtor was trying to do his best for us as opposed to just trying to get the sale out of the way.

Our second Realtor completely missed that it was rising market and we could have easily gotten an extra 3-5%. We had already purchased the our home that we just sold, so we were looking to sell, but with identical units selling for 5% more in the next 2 months, and 13% more in 6-8 months, well, he did absolutely nothing special for us. Indeed, he said he thought 2.5% more could be a challenge. The fees were high and there was absolutely nothing there to suggest that we got anything worthwhile for those fees. Interesting, the people who bought our second home were also selling about the same time we were. They ended up with a 6% higher increase on their home than we did, which really supports that our second Realtor did not really price our home as well. Both homes were in the same neighbourhood.

For our third selling experience we decided to go with David Chan at One Percent Realty. We knew our local market fairly well and as we wanted to sell, we set the price for about 3% less than what I figured was current market value based on recent home sales in the area.

An exceptionally important part of David's services, which is necessary in a highly competitive sales market, is the photos. David hires a professional photographer to take pictures and he puts top notch pictures and surround views of rooms in your home on the internet. The number one source of today's home sale traffic is the internet and how you have your home presented there is where you do not want to skimp. This service was included in the fees.

To get a perspective of the difference in photos that we took compared to the professional photographer David hired, well, below are three sets of photos of the same rooms, the first is our picture and the second is the professional one. I think you'd agree the professional pictures showcased our home far better than our photos and was money well spent.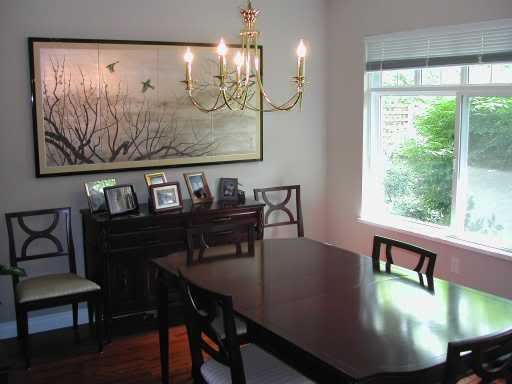 Our photo has washed out colours, only part of the room.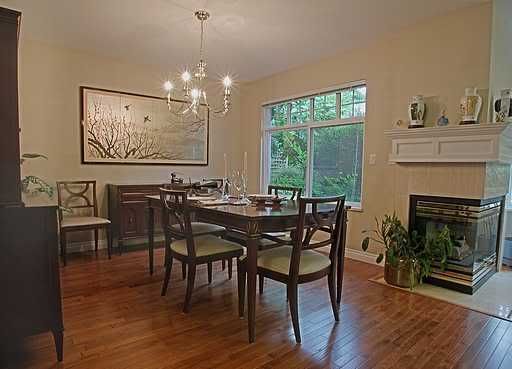 This photo shows the beautiful floors, fireplace, height and depth of the room.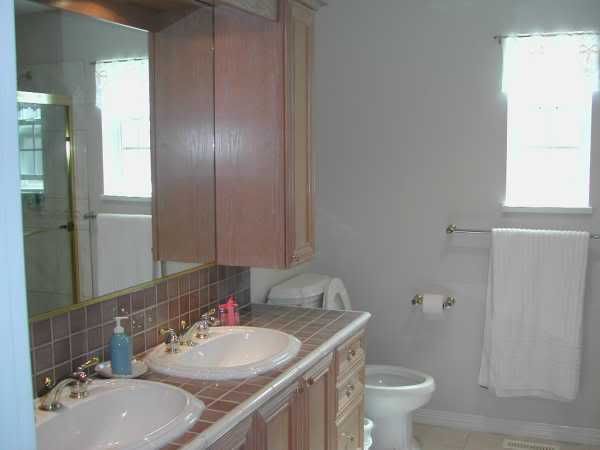 Again, the color is washed out and we didn't even close the toilet seat.



Again, better colour, more depth, height and you can see the shower.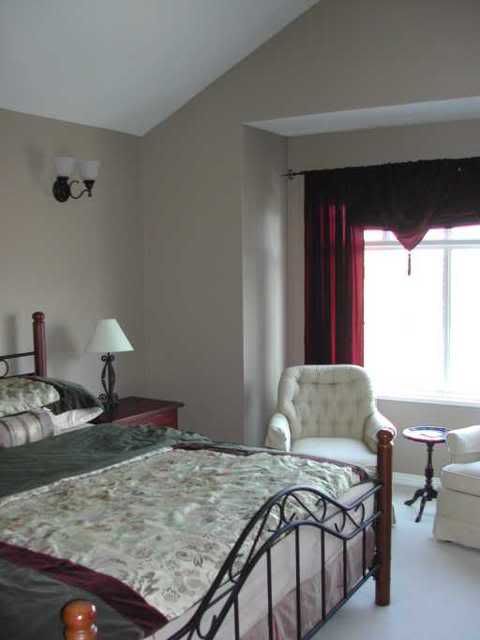 Washed out again.


This is a beautiful room, showing the vaulted sealing, the view...



David knows the most important thing to get your property sold and how to set it apart from others on the internet. Additionally, it was listed on the MLS and the extra information was linked to his web site from the MLS. Pretty much all buyers look on the MLS on their own these days, so you want to be "selling" your home from the minute potential buyers have their first look, and David's services do that. Indeed, as people look so much more on their own these days, the services offered by a buyer's Realtor have truly declined and proven to be unnecessary.

I honestly feel that many Realtors have justifiably earned a reputation for being, well, "slimy," and the buyers Realtors were just that, imho. We had three different potential buyers put in offers with their Realtors. Every single one of those Realtors put in that they wanted about an extra $8k on a separate form to change the terms of what we were offering. I am not sure how the buyers or their Realtor thought that doing that would be in either the buyer's or our interest. Perhaps if they had met our price without any subjects we might have accepted paying the additional extra $8k, but, when you offer your Realtor an extra $8k, the way I look at it, that's your negotiating room, not mine.

In the end we accepted $3k off our asking price, gave the slimy Realtor an extra $2k and spent about $1-1.5k fixing a few "subjects" for the buyers. We got a price for our home fairly close to our asking price and we were pleased with the result.

In summary, if you want to sell in a tight market, know the recent selling prices and set your property a little below those prices. Paying a Realtor high priced commissions is not necessarily going to be better for you. Assessing the actual services and what sets your Realtor apart is what you need to do. Assess the services from what you see because all Realtors will tell your they are the best. As soon as they have your listing most are working on trying to get the next listing as opposed to selling your property. The truth is that if there are buyers out there, they will come once the property is on the MLS. Get a Realtor that will showcase your property for internet viewing, professional photographs and listed on the MLS will set you apart. If you need to sell, and list with a more reasonably priced Realtor, well, expect the slimy buyer's Realtors to be wanting a bigger take for their one day of work.

But, on another point, if you are buying, why not increase your negotiating power to pay less by going directly to the selling Realtor rather than bringing a middleman that wants $10k for 1 day of work? Surely for that kind of price negotiation power you can research what is wise for you as a buyer to be putting in your contract. Better yet, pay a Real Estate lawyer $500-1000 to review your contract and put a subject to review of a lawyer.