Never dreamed I'd see kids chasing bison down the street, but that's what I saw today.

I wish I'd had my camera ready, but I did get a picture of these two walking out of my front yard about five minutes ago.




You can see the top of my car parked next to the house in this one.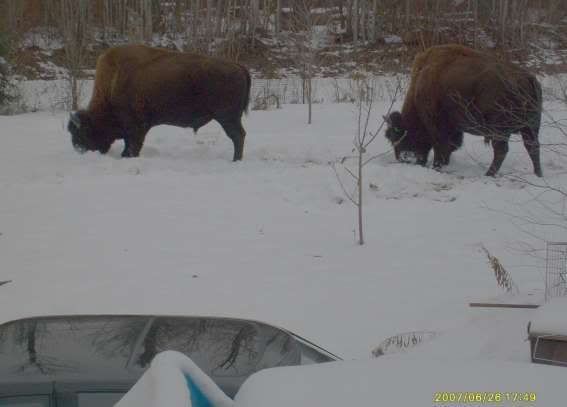 I have moved to the North West Territories and it has kept me from posting. My internet access is so bad, at dial-up speed, I am finding it challenging to do stock research. I am looking for a better internet solution.
Read More......