You know those warning sirens you hear in the movies for warning of a bombing raid? Those kind of sirens were going in town today and I didn't know what they were for. They were going for about 30 minutes. I looked around and didn't see anything.

Well, the ice in the river broke last night and it brought about 7-10 meters thick of ice filling up the river, and it over flowed the banks for a while and flooded the homes right on the river. The sirens were to warn people to get their stuff out of the basement fast. Apparently if they come in three blasts we are supposed to evacuate the town.

I found out earlier in the week that I live in a flood plain and that it can be interesting to watch the river break up. That was amazing to me because I was down by the river looking for a place to climb down to the bank last weekend. The banks were so high I couldn't imagine them ever being filled. Well, now they are filled with ice.

This picture is where there is a driving dock to load boats. I know it is there because I saw it last week.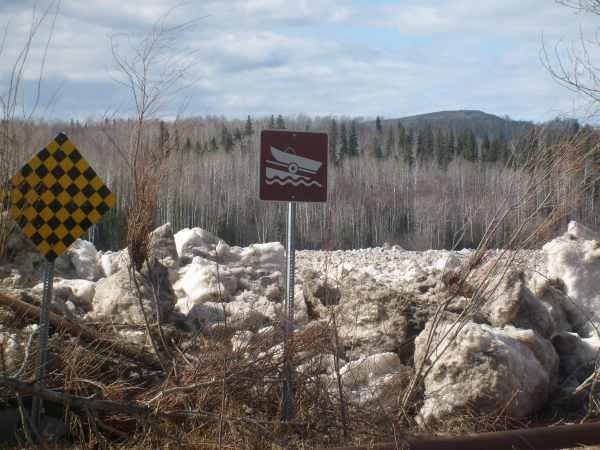 These are a few other pictures. I kid you not, last week I was wondering if the river was going to go dry, it was so low and still covered with ice. The places I could see I figured the ice was sitting on mud and there didn't appear to be many places that looked like there could be running water.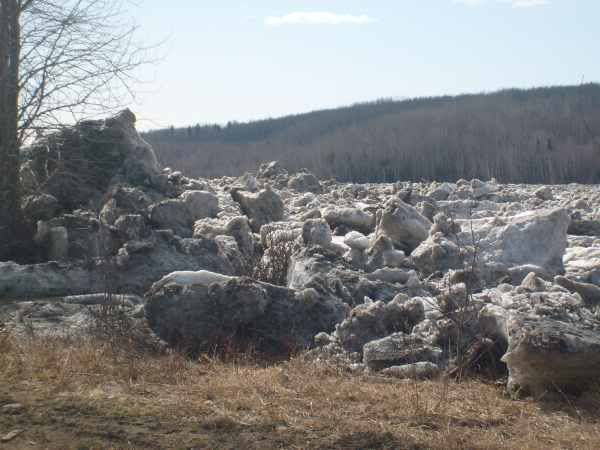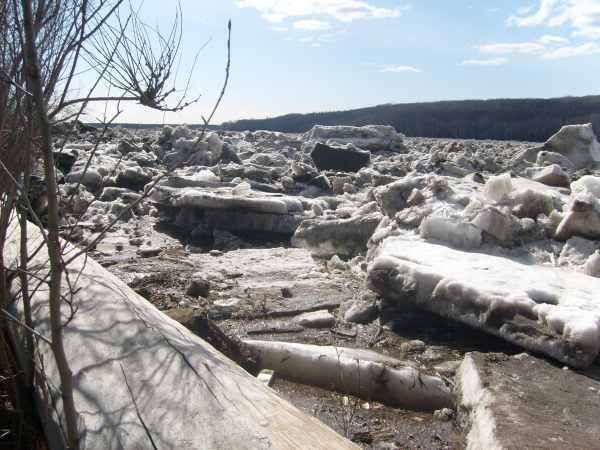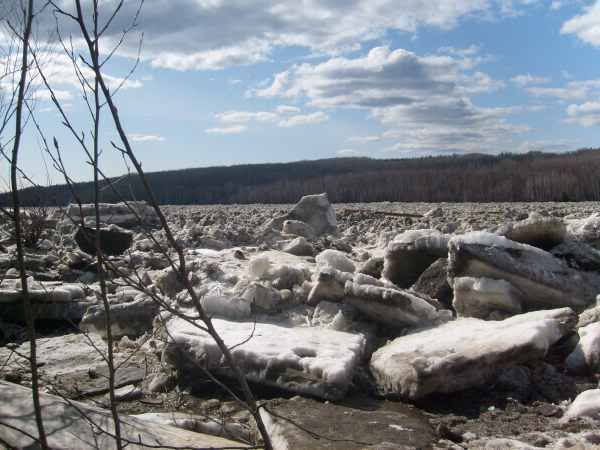 And, not to be undone, I guess the week before last I told students to get pictures around the school for the year book. You never know what kids will come back with...




UPDATE: One day later, the ice has broken and the river is flowing...